How exactly does it work?
Hour Exchange uses time credits as a convenient way to exchange services. One hour you spend performing a service for someone earns you one time credit. You earn time credits by performing services for other people and spend time credits getting services from other people. For example, you can give a facial and use the hour time credit to receive consultation on how to better use your website to make money.
What is a time credit (dollar)?
One time credit is equal to one hour of work.
Why is everyone's time given the same value?
In a caring economy, everyone's time is valued equally. This is the core of what makes Hour Exchange work. Although it is true that some skills cost more to learn and earn more money than others, time banking values all services as equal. This at first seems downright absurd because we are taught in our culture to rate others' services above or below ours based on how much money is received from doing them.
When one stops to think about it, however, it makes much more sense that everyone's time is equal no matter what job they perform. This mentality builds healthier relationships based on mutual respect and the understanding that to build a strong, generous community we need everyone's contribution equally. Pagosa Springs Hour Exchange would love to have your skills to transform the way we get our needs met and contribute to the world.

Are there units smaller than one hour, or one Time Dollar?
There are 30 minute increments as well. However, consider that setup, take-down, preparation and drive time may be taken into account.
What kind of services are offered?
Here is a partial list of examples:
Animal Care and Healing
Arts and Crafts
Automotive
Chiropractic
Computer Assistance
Construction and Home Repair
Cooking and Foods
Education and Classes
Elder Care/ Companionship
Energy Healing
Dance Classes
Gardening
Health and Wellness
Housekeeping
Massage
Moving and Hauling
Pet Sitting
Recreation
Sewing and Alteration
Transportation
Website Design/Consultation
Welding
Yoga
Youth and Child Services
How do I make time for an exchange?
It will only use up your extra time if you have some you want to share. If not, you can earn time dollars by incorporating Time Bank hours into things you already do in the day, like taking your dog for a walk. Picking up your neighbor's dog along the way detracts none from your free time, while still helping you earn services you don't have time for, like baking a homemade batch of cookies.
For professions like acupuncture, accounting, or law, a Time Bank makes giving back to your community easy, while still benefiting you. You could devote 1 hour of your appointment times a week to members of the Time Bank and use your time earned to have someone do something you can't fit into your schedule or simply don't know how to do!
Is time banking the same as bartering?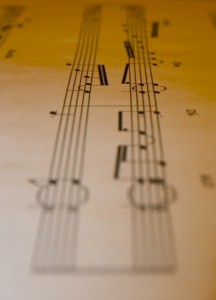 Although Hour Exchange does not use the cash economy, it is NOT Barter. Time banking is different from bartering because:
Time banking exchanges are a trade among a network of people, rather that one-on-one like barter.
Time banking is tax exempt whereas bartering is not.
Services are not equal to a specific monetary value.
Exchanges are charitable and are made in good faith and are not legally binding.
Time banking is based on the currency of time. One hour equals one hour.
Are Time Dollar exchanges tax-exempt?
Yes! Thank goodness or time banking wouldn't exist. Time is not taxable, so as long as you don't make a service good equal to dollar amount you're safe. In regular bartering, you have to declare the value of the good and services you receive to the IRS, but time banking is exempt from tax.
Can you buy or sell things with Time Dollars?
Hour Exchange Pagosa is a service exchange only at this time. If you have an idea or special request, please contact us.
How do people connect to each other?
People list and offer services through their Time Bank account. See the calendar for member orientation events, and potlucks where you can meet your coordinators and fellow time bank members in person. First though, you need to fill out an application.
How do you keep track of the exchanges?

The person receiving the service is responsible for recording the transaction in the software system. The provider will receive an email to verify the transaction.
How do I meet other Hour Exchange Members?
We host orientation meetings and social events such as potlucks for face to face interactions. Please see our calendar for the next dates. 
Do you run background checks on members?
No. Hour Exchange is built on a system of trust. It is your responsibility to ensure the good faith of the person your interacting with. Hour Exchange does not guarantee exchanges between members.
What is expected of me as a member?
As a general rule of thumb, we like members to make their first exchange within two weeks of signing up and perform at least six exchanges, but hopefully more, over a year. Please be considerate and return messages with requests or offers as promptly as possible.
Does a Time Dollar have a monetary value?
No. A Time Dollar is never related to the market economy and only records services people provide for one another.
What does it cost to join?
Our membership fee is $25. If you cannot afford this, please contact us.  A separate donation will help supplement those with limited cash resources and helps cover our costs for software, the website, marketing materials and more. (Those running the Time Bank are volunteers only and are not paid).

What if I don't have computer access, or don't want to use a computer?
You can use one at the public library, borrow one from a neighbor, or use a Time Bank computer buddy, who earns time credits for recording and finding you services because all transactions must be tracked via the software.